The first delivery has been made! Yesterday,
13 April 2022
, our intrepid leader René Fichtmüller crossed the boarder between Poland and Ukraine to deliver what we hope will be the first of many shipments to beleaguered Network Operators in the Ukraine.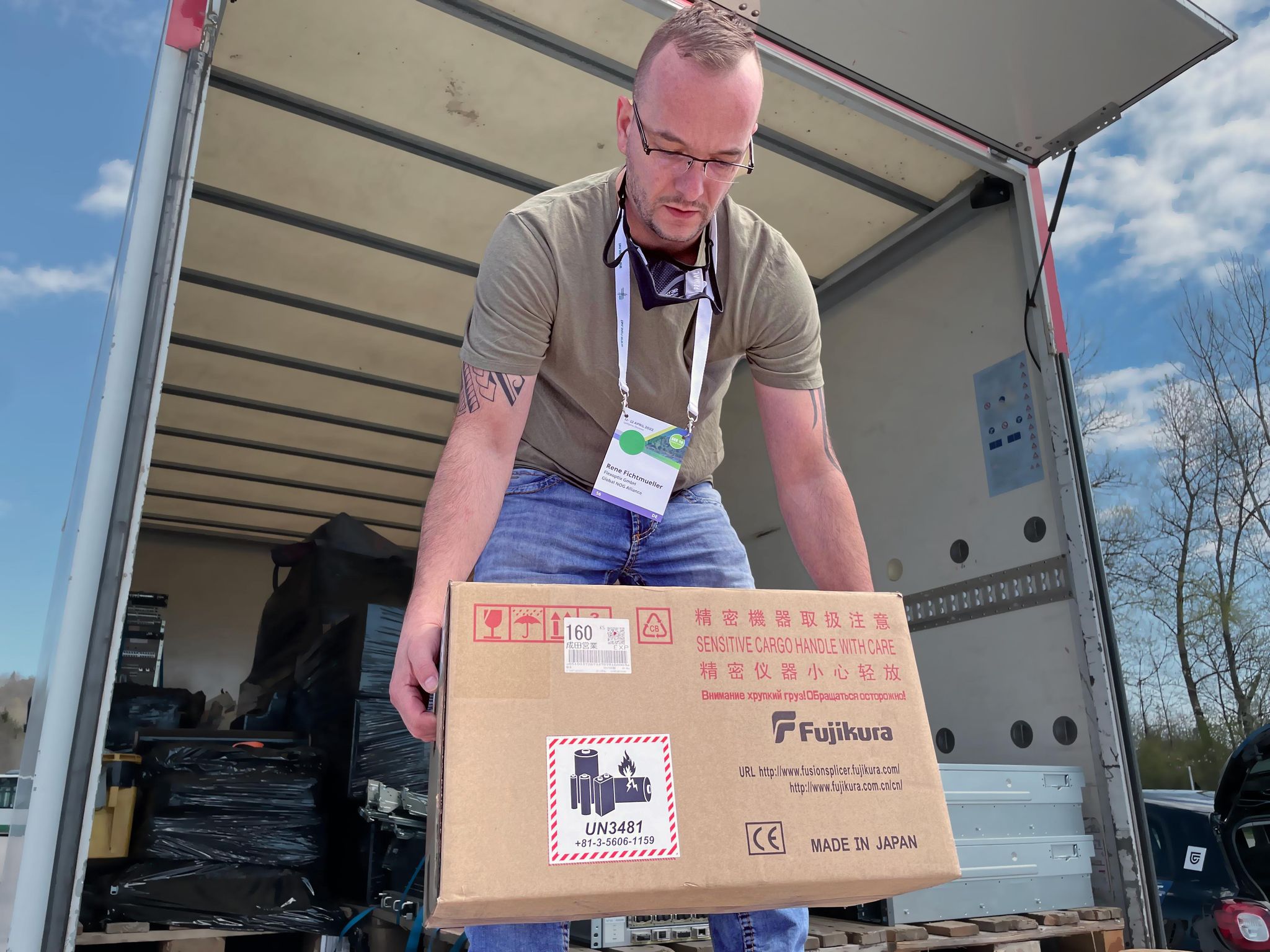 René loads a much-​needed Fiber Splicing Tool, half of which was paid for by a generous donor and then topped up with donations to the campaign, into the nearly full truck in Ljubljana.
After a round trip through Europe with his 7.5 tonne truck, stopping off in Prague in the Czech Republic, Ljubljana in Slovenia and Krakow in Poland to collect yet more generously donated goods, René successfully navigated the paperwork jungle at the Polish Customs, and then achieved a somewhat smoother transition to the Ukrainian side thanks to the hard work of our colleagues and partners in Ukraine, who secured advanced permissions from the Ministry of Digital Transformation for our load.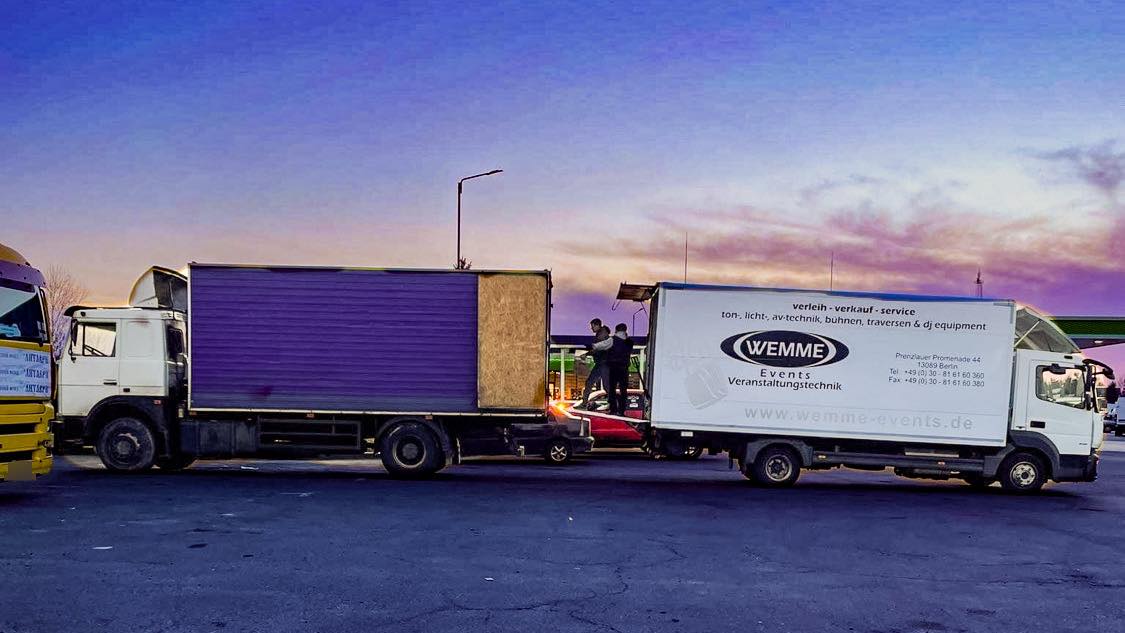 Unloading our 15 pallets of networking equipment onto the waiting DEPs truck for distribution
On the Ukrainian side of the boarder, René was met by delegations from the Ukrainian Internet Association (
UKA
), the Association of Rights Holders and Content Providers (
APPK
), and DEPs, who are helping us distribute the networking gear to where it's needed in Ukraine. Pausing just briefly for a photo, he then returned across the boarder to seek a swift return to his native Germany.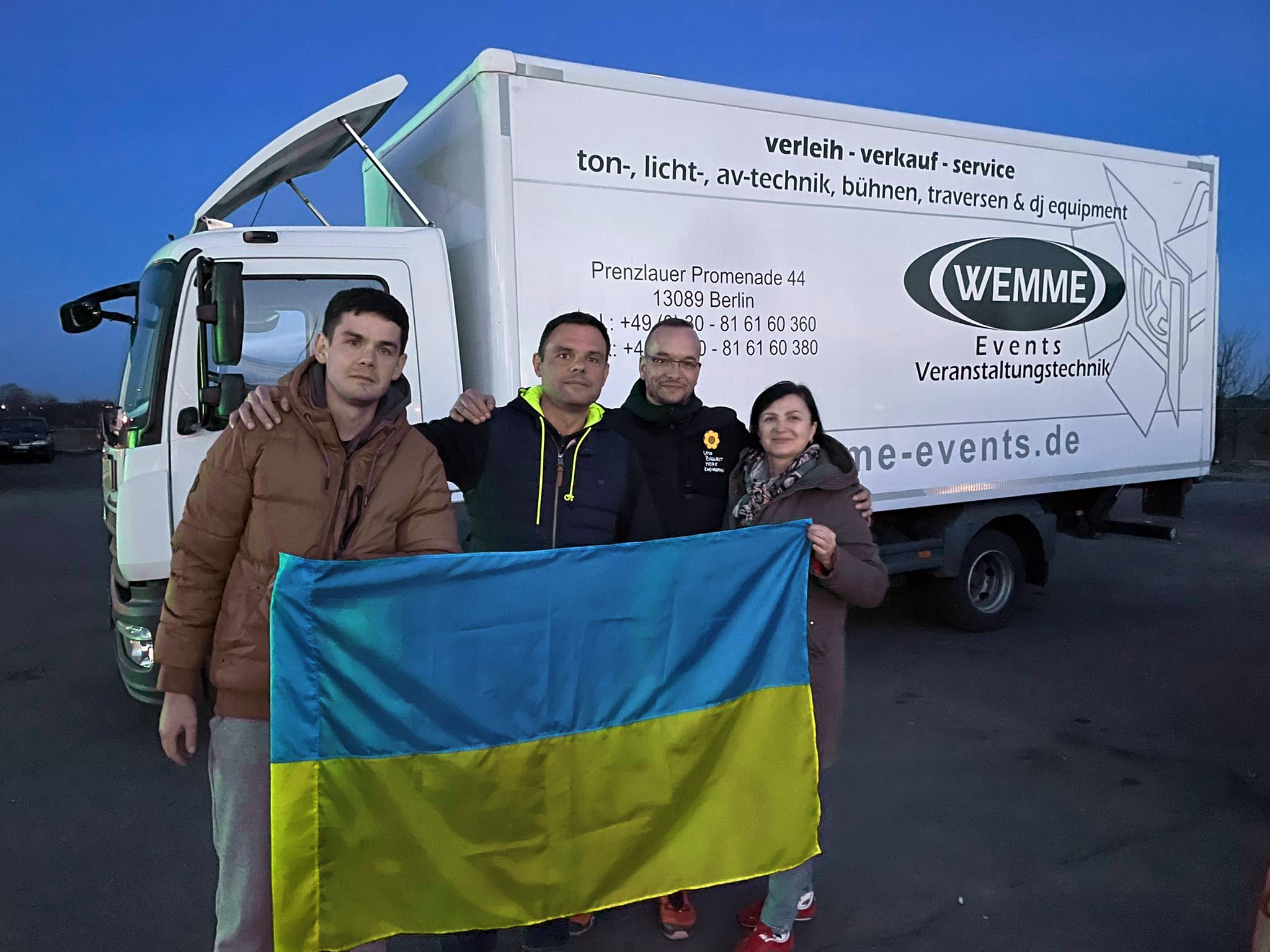 René (third from left) meets with some of the people in Ukraine who are doing everything they can to keep the internet working.
The next part of the plan is to develop a sustainable network capable of storing, testing, labelling and distributing the equipment that is still pouring in from our very generous donors. This will be absolutely crucial for helping network operators in the Ukraine, now and in the future. If you would like to help, please take a look at
our list of requested equipment
. All of it has been personally logged by Ukrainian Network Operators as being of greatest need. We are especially looking for Fiber Splicing Tools, as the damage to the Fiber network is already extensive. If you can also help with distribution, logistics or any other aspect of what we're doing here, we would love to hear from you. Contact us at
ukraine@​nogalliance.​org
with offers of help, feedback or request for interviews.