The Board
It sounds fancy, but it isn't! As we're just starting out, we have a small number of dedicated volunteers keeping the organisation ticking along. We have regular (online) meetings where we talk about how things are going, and what we'd like to do next. Once we get past all the boring procedural, legal stuff that goes with setting up a non-​profit, we'll put the minutes online for everyone to see.
Nishal Goburdhan
Chair
A specialist in internet infrastructure, Internet Exchange Point Manager and supporter of NOGs.
Sander Steffann
Treasurer
&

secretary

An international IPv6 consultant and founder member of NLNOG (the Netherlands). Former RIPE Address Policy Working Group co-​chair.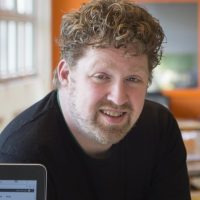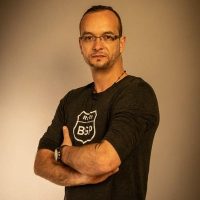 René Fichtmüller
Board Member
An optician aspirant with an IXP background, very well known as an international participant and supporter of NOGS, and one of the founding members of DJs in Tech.
Our thanks go to founding board members Jan Žorž and Kevin Meynell for their support.
We are looking to expand the board, and are especially looking for candidates who reflect the diversity of the tech community. Board members do not receive any monetary compensation for the time they spend performing their duties as a board member. Only demonstrable expenses are refunded. But, you get the satisfaction of helping make the internet a better place! Email info@​nogalliance.​org for more about how you can get involved.
Want to get some help with your
NOG

?
That's what we're here for! If there's something that you're struggling with, or that's inconveniencing you in trying to set up or run a NOG, we want to see if we can help. Email info@​nogalliance.​org or any of the board members above to get started.
Why do you have such a fancy website
&

logo?
That's what happens when the partner of one of the board members is a Graphic Designer and WordPress afficionado… she really can't help herself. Sorry.